Jun 28, 2022 10:04 PM Central
Marvin R Ray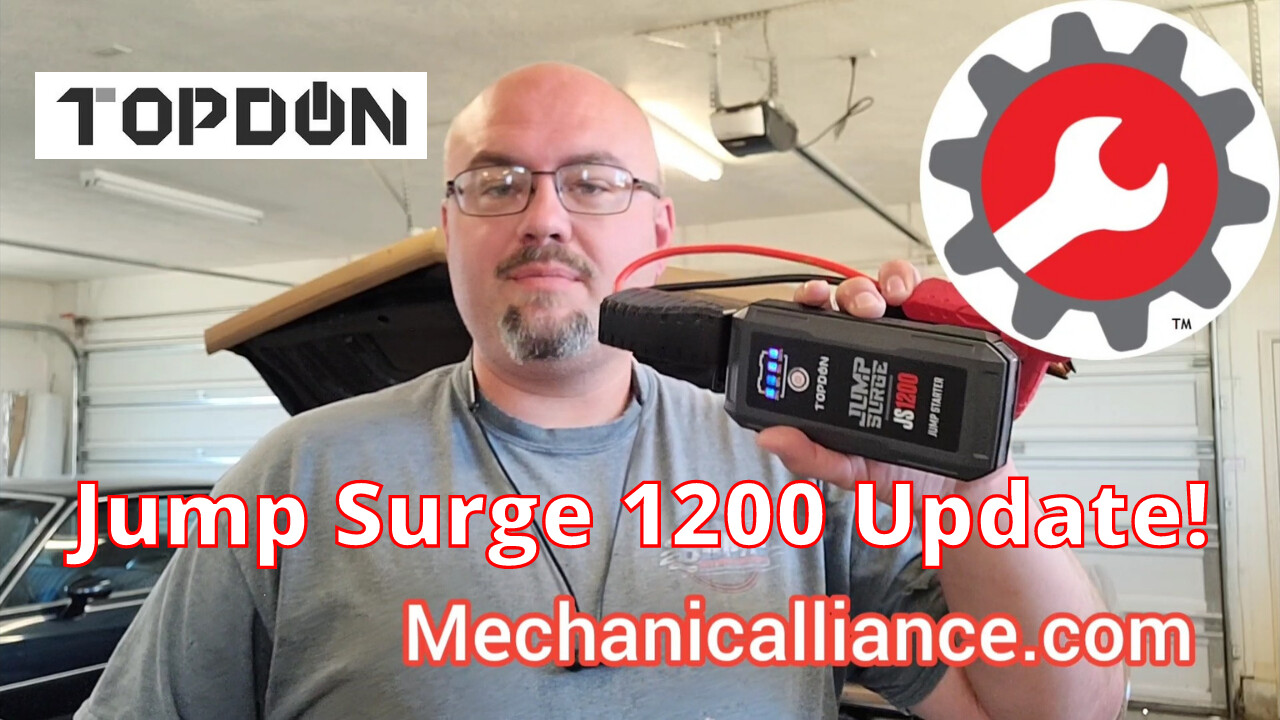 TOPDON Jump Pack Update written by Eric Snow
When you pick up an inexpensive tool, sometimes you wonder if it's actually any good. We've all gambled on that novelty gadget that may be fun to play with but doesn't really pay off. I promise, this is not one of those tools. This tool delivers better than I expected. It's definitely got a place in my tool box and will definitely go with me when I head to the drag strip. The last thing I need there is a run down battery stopping me from making the next round.
I picked up this little TOPDON Jump Surge JS1200 jump pack for home use. I didn't need the biggest, most powerful thing in the world at home. I wanted something that could be used as a power pack for mobile devices and was easy to handle. This delivers on that better than I could have imagined. I've powered a mobile hotspot at a farmers market with my family. It's great to be able to jump the occasional lawn tractor, and it's easy enough to use. I can hand it to someone and have them use it with minimal instruction.
So far, this has helped jump a neighbors car that had been sitting, jumped my own classic stuff when the key gets left in the wrong position (old worn out ignition, wasn't paying attention) and several other wins. This little thing may be small, but it is mighty!
Here's a video of my recap of this little guy:
Want to get your own? As of this writing, you can easily get yours from Amazon. Want the bigger ones? I'll drop some links to those too. 100% would recommend these jump packs, they're powerful, easy to use and easy on the wallet. Those are affiliate links below, click them to see and compare the units.