Feb 28, 2023 09:21 AM Central
Marvin R Ray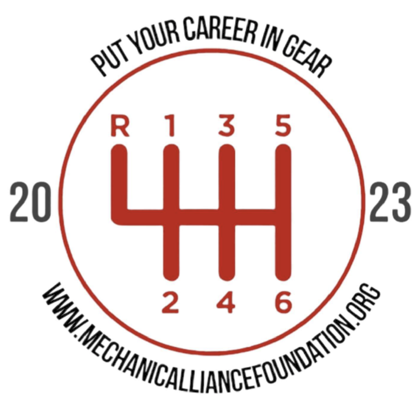 The organization offers training, resources, discounts, and education for the betterment of the automobile repair industry.
Washington, Utah –
Mechanic Alliance Foundation
is pleased to announce it is helping to build a better tomorrow for the automobile repair industry with its free resources, education, discounts, and so much more.
Mechanic Alliance Foundation is a 501c3 non-profit organization consisting of automotive mechanics and auto repair shops. At its core, the organization mentors mechanics new to the industry, and those already working, with all they need to succeed – including tips to develop technical skills and business strategies, discounts on tools, guidance with job placements, and introducing them to an extensive, worldwide network. What makes Mechanic Alliance Foundation unique is that all of this support is provided completely free of charge.
"The auto repair industry is in dire straits, needing 400,000 mechanic positions filled from 2020-2024, as per Ranken Technical College," says co-founder of Mechanic Alliance Foundation, Marvin Ray. "This enormous lack of skilled mechanics is driving up repair costs, delays, and hurting those who need their cars fixed promptly. This void is coming from mechanics retiring and business growth."
"Add to that the face that today's automobile is not like the automobile your parents drove," Marvin continues. "With over 100 'computers,' some approaching 200, these computers are not like your desktop computer or notebook. Instead, they are programmable logical controllers complete embedded computers, based on microcontrollers or microprocessors, and running operating systems. Essentially what this means is that today's mechanics are now, more than ever, automotive IT technicians."
"To help combat this issue, Mechanic Alliance Foundation provides training, resources, and education for the betterment of those wanting to come into the automotive repair industry, and those currently in the industry," David Swensen, co-founder of the platform concludes. "We are building a better tomorrow for the automobile repair industry - today."
About Mechanic Alliance Foundation
Mechanic Alliance Foundation was co-founded by David Swensen and Marvin Ray as a way to help support industry professionals in getting the education, resources, and connections they need to succeed.
Dave is the resident engineer on the team. His 40+ years of experience in the industry and analytical eye makes him a great asset, with diagnostics and the business side of helping the platform's members. Dave can be found at Las Vegas Motor Speedway where he's a tech official, often seen going through cars making sure they're safe for the track.
Marvin is a My Certified Mechanic, well known for his nation-wide training efforts with Grease Monkey International, Big O tires, and the state of Utah. He brings nearly 50 years of experience and specializes in advanced diagnostic procedures and shop ownership. Marv continues to put his experience to use in bringing great training resources to teach the next generations of automotive technicians.
Contact Information
Marvin Ray