Oct 12, 2022 03:47 PM Central
Marvin R Ray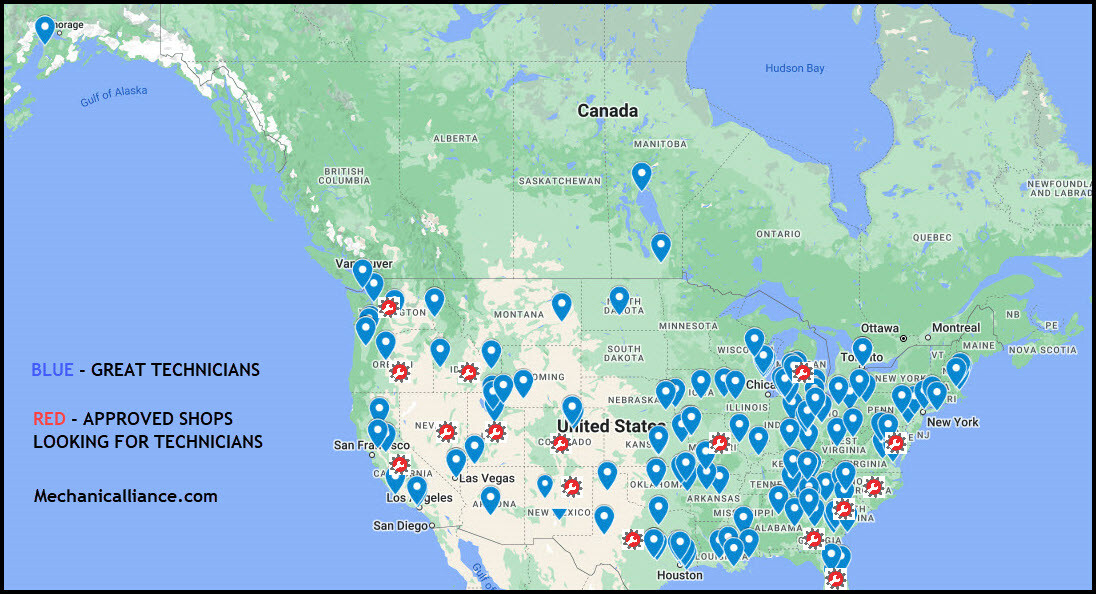 Make the move! Mechanic Alliance has the #1 auto repair shops in America that pay and treat you the way you should be treated as a technician.
Locations in:
Washington State - Utah - New Mexico – Texas – Michigan – Missouri – Georgia – Nevada -Oregon – Florida – Virginia – North Carolina – South Carolina
When Mechanic Alliance works with an auto repair shop we make sure they do what they say. Not the standard "hey we pay $60,000 to $100,000 then pay you $45,000, with crappy work conditions." All you need to be is that technician that bring the tools, experience and skills. Not quite there yet? We can you with that.
Our shops owners provide in writing to you what you get right up front:
How about $200 per week right at the start for a 1 year $10,000 sign on bonus
Need medical? Our shops have you and your family covered
$100,000 earnings per year if you bring it to the table
Relocation? Always, for the right technician
Help finding living arrangements, absolutely
Training - in shop, local and national
Some shops even offer a tool allowance
Our Mechanic Alliance Shop members run clean shops with great teams that produce daily. They understand what it takes to do what you do today. They appreciate you and are waiting for you to apply.
Let's Do This!