Feb 1, 2022 04:00 PM Central
Marvin R Ray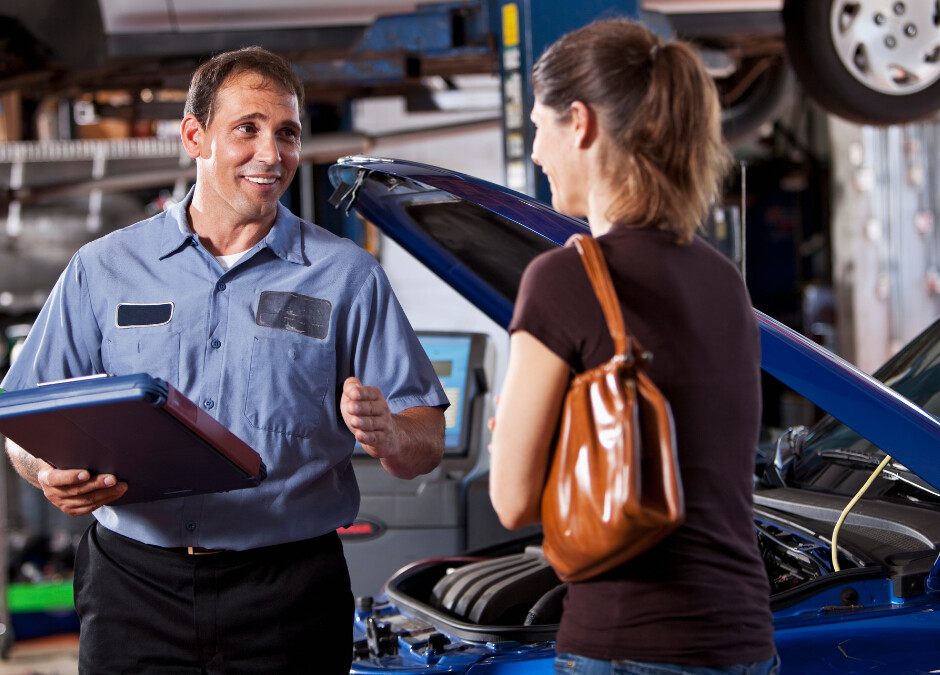 Today's automotive repair consumer is savvier than ever before when they look for a mechanic and car repair shop. With the internet and social media there are more ways than ever for consumers to find an honest mechanic and car repair shop.
Let's hop into the driver seat of a consumer for a minute and try to feel their emotion when they look for a mechanic and car repair shop. Ask the clerk at the bank or the grocery store clerk how they feel about getting their car repaired. I have done it, one lady said I'd rather go to the dentist then a mechanic. So why is that? Let's look at what Consumer Report tells its consumers about how to look for a mechanic and car repair shop.
Consumer Report (CR) stated on May 09, 2017, that consumers should check for certification of their mechanic, they go on to say that when you look for a mechanic and car repair shop make sure that they are certified by the National Institute for Automotive Service Excellence, or ASE. I can already here it, and I agree that just because you are certified doesn't mean you are a good mechanic. But stop for a minute and look at the customers point of view. They are searching out a shop near them, they see a lot of shops but only one or two that stand out because they show they are certified. Where will they go? Here's my take on it, get certified in one area and move on. Honestly if you think you are too good to be certified in one area or make yourself better as a certified mechanic or shop owner than maybe you are the one they talk about on the six o'clock news.
CR went on to state that you should next check with the Better Business Bureau when you look for a mechanic and car repair shop. Repair shops rank 12th on the bureau's list of common complaints. Going to www.bbb.org; helps them figure out where to look for a mechanic and car repair shop.
CR went on to state that when you look for a mechanic and car repair shop here are a few tips. We bring these to your attention so that you can provide your own check list in becoming a better mechanic or repair shop.
Based on annual surveys CR finds consumers generally have a higher level of satisfaction with independent shops over car dealerships.
Identifying a mechanic, you can trust for your car takes a lot more than letting your fingers do the walking. You have to do a little old-fashioned sleuthing. There's no single clue to what makes a good repair shop, but here are some things you should look for:
Find a shop for your brand of car
CR goes on to explain that those that focus on their make and model are more likely to have the latest training and equipment to fix your vehicle. When is the last time you went to training to better yourself or repair shop?
They go on to tell the consumer when they look for a mechanic and car repair shop to ask family and friends. Especially seek recommendations from those who have a vehicle similar to yours.
Search the Internet. Look for a mechanic and car repair shop on Angie's List, the Consumer Reports car repair estimator, and the Mechanics Files at Cartalk.com. Cartalk.com provides those services free, Angie's List requires a subscription, the car repair estimator is free for Consumer Reports' online subscribers.
Give the shop a tryout for car maintenance and repair. Before your car needs a big repair, you might want to try out some local shops with smaller repairs or maintenance items, such as oil and filter changes.
Ask about warranties. What kind of guarantees does the shop give on repair work? Warranties can vary greatly among shops, so ask about them ahead of time. Use a common repair, such as brake work, as your guide.
Make sure the shop is convenient. Even the best shop might not be worth the effort if its hours conflict with your schedule or you have few transportation options after you drop off the car.
Myths
There are a lot of misconceptions when it comes to keeping your car running smoothly. On the 'Consumer 101' TV show, host Jack Rico learns from Consumer Reports' expert Jon Linkov the truth behind some of the biggest maintenance myths.
Before you consider to look for a mechanic and car repair shop you need to understand what they really do. Routine maintenance items are those listed in your vehicle's owner's manual as part of the model's service schedule. They are intended to keep your vehicle in top operating condition. Repairs are service that needs to be performed to fix a problem. Where you take your vehicle may depend on what needs to be done.
Scheduled maintenance can be performed at any dealership; you don't have to go to the one where you bought the vehicle. Likewise, you can take your vehicle to an independent auto-repair shop or franchise, which are typically less expensive than dealerships. Federal law gives you the right to service your vehicle wherever you like without affecting your warranty coverage. (Depending on the contract, lessees may be required to have all service performed at a dealership.) Mechanics in your dealership's service department are specifically trained and certified in all aspects of your model's service needs, and the shop will be equipped with all of the necessary diagnostic equipment. Because maintenance items are fairly basic, however, any professional auto shop should be able to perform the necessary tasks.
Wherever you go for service, make sure they have access to the manufacturer's latest technical service bulletins (TSBs), which are basically instructions on how to fix common problems with a particular model. Often, an automaker will do TSB repairs for free, but you'll have to go to a dealership to get the work done.
More of what to look for in a mechanic and car repair shop
Repairs can range from basic tasks such as a brake job or auto-body repair to complicated service such as overhauling a transmission or diagnosing an electronics-system problem. Go to a dealership if your car is covered by the original warranty and you want the manufacturer to pay for the fix. Use a dealership, too, if your car has been recalled or is the subject of a "service campaign" in which the automaker offers to correct a defect. If you have an extended warranty, you'll need to check the terms to see who must perform covered repairs.
If the vehicle is out of warranty, the type of problem may determine where you take it for repair. A good mechanic and repair shop should be able to handle most common repairs. Shops that specialize in your vehicle's brand are more likely to have the proper training, equipment, and up-to-date information. A good mechanic will let you know when a problem warrants a trip to the dealership or a specialty shop.
If you're experiencing a problem with a system that's exclusive to your model or automaker—especially electronics, such as a navigation or multi-function control system—consider taking the vehicle to a dealership. You also need to take it to a dealership to have safety recall work performed.
So, there you have it on how and why the consumer makes the choice they make when they look for a mechanic and car repair shop.